Did you know 90% of Americans refer reviews before availing any service, your business success  depends greatly on how  your customers rate and review you. More and more  reviews also get you higher search engine rankings which helps you to be found when consumers look for you online. Not just that 80% consumers prefer businesses with more 4 or 5-star ratings as every high rated review adds significantly to your online reputation and credibility.
If you search online, google charges a criminal lawyer almost 39 dollars per click.
Sounds a little expensive for a local business owner, doesn't it?

Well! This is how Larry Hanfield , a Miami-based criminal lawyer found a better , cheaper and effective alternative to get more clicks and amazing online reviews.
As soon as he signed up with GoBiggi, he got a designated review page and reviews started flooding in. His online reputation soared in a matter of days, and clicks started pouring in. Check out  Larry Handfield review page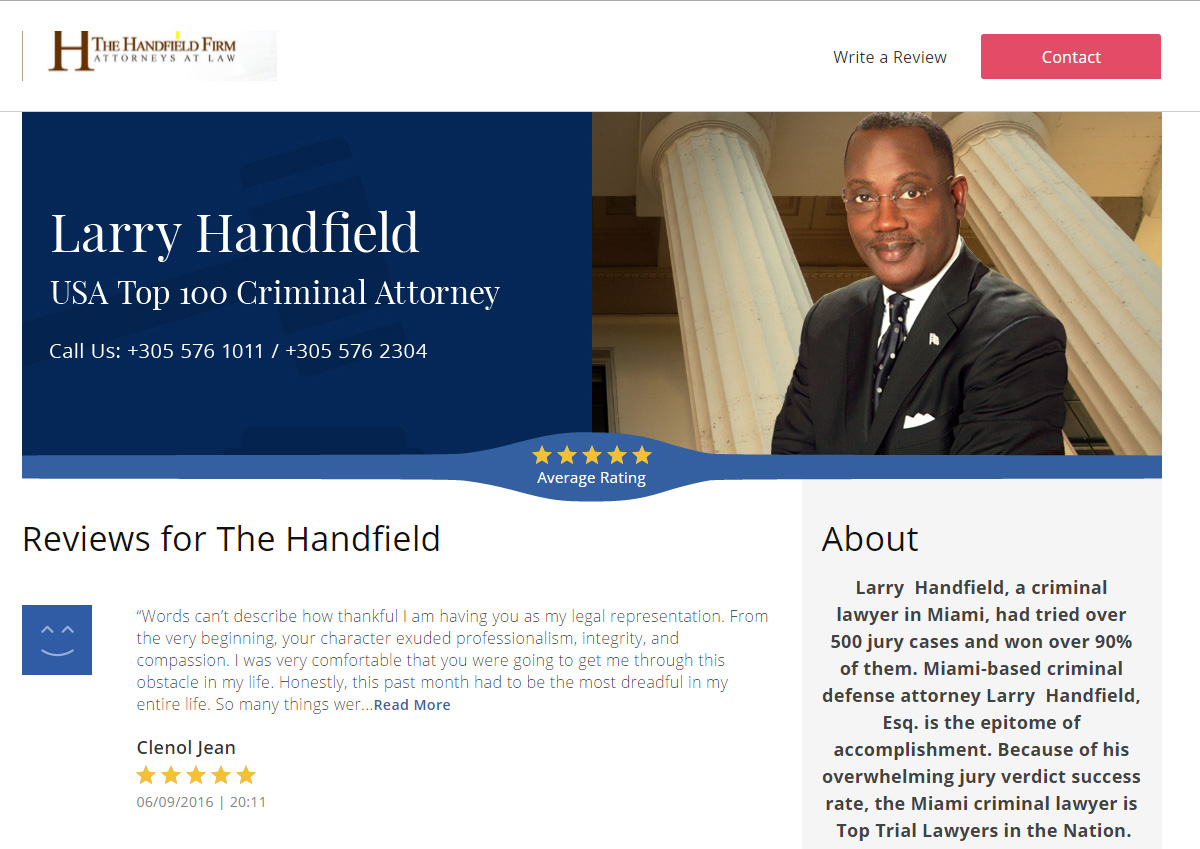 Not just that, when on an average Americans spend between 1 to 2 minutes on a lawyer's website, Larry's review page got an average viewing time of 6 minutes. Don't believe us, Check for yourself!
The number of clicks on his review page were 64 , which with any other regular per click advertising would cost him thousands of dollars! and he got them in one hundredth of the pricing.

Not just all that but Larry got much more, like a chance to reach out to every client's social media friends, a well-equipped dashboard with client database and a chance to address negative reviews before they go online!
GoBiggi gives you what no other review portal offers at a price that is impossible to compete with!
This is because GoBiggi appreciates what small business owners mean to the community and just want to help them grow like any other big corporate firm.It's a win-win situation for your business, that gives you more customers , more profits , more revenue for every dollar you spend.
Isn't it an offer you cannot refuse?
Click to get a free demo now!